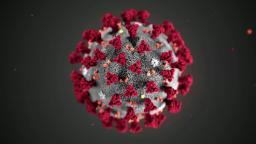 The US is facing a very real risk of losing all its recent gains in the battle against the virus as highly contagious variants take advantage of Americans getting lax with safety measures.
There are worrying signs already. While US Covid-19 cases and hospitalizations were trending downwards for several weeks, they are still alarmingly high. And that downward trend now seems to have stopped. The most recent seven-day average of new cases shows an increase of just over 2% compared to the prior week , Centers for Disease Control and Prevention Director Dr. Rochelle Walensky said yesterday. A similar increase was reported in the most recent seven-day average of deaths, she added.
"Please hear me clearly," Walensky said. "At this level of cases with variants spreading, we stand to completely lose the hard-earned ground we have gained. These variants are a very real threat to our people and our progress."
Dr. Zeke Emanuel, who was a health adviser to the Obama White House and a member of the Biden Transition Covid-19 Advisory Board,said Americans need to hold on to the strict
safety measures for another two or three months
. "We should not ease up, allow indoor dining, big groups … getting rid of mask mandates," he said.
"Some of it appears to be due to relaxing of public health measures, continued circulation of variants and people letting down their guard," Tedros said. "Even as vaccines continue to roll out, we urge all governments and individuals to remember that vaccines alone will not keep you safe."
YOU ASKED. WE ANSWERED
Q: Q: Which Covid-19 vaccine should I get?
A: There are now three Covid-19 vaccines authorized for use in the US and many people are wondering which one they should get.
WHAT'S IMPORTANT TODAY
Vaccines dramatically cut risk of hospitalization in over 80s, real-world data shows
A single dose of either the Pfizer-BioNTech or Oxford-AstraZeneca vaccines reduces the risk of hospitalization from Covid-19 by more than 80% in people aged over 80, new data from Public Health England shows.
The effect was seen three to four weeks after vaccination. People aged over 70 were also shown to have up to 61% protection against symptomatic disease from the Pfizer-BioNTech shot and up to 73% from the Oxford-Astra-Zeneca vaccine.
Unable to cope with new variants, Brazil's hospitals reach breaking point
UK hunts for person infected with Covid-19 variant
ON OUR RADAR
TOP TIP
While many Americans are staying home for their own safety during the pandemic, home can be the most dangerous place for domestic violence victims. The usual places that victims escaped to in the past are not always available now.
TODAY'S PODCAST
"When you're an inch away from all of your aspirations being taken away from you and the Games maybe even being completely canceled, it's heartbreaking." — Sandi Morris, 2016 Olympic silver medalist